On Sabbath we continued our journey with the Shepherd through the 23rd Psalm, and took a turn through the Shadowlands of verse 4. Rewind to Psalm 23:4. This...
Our
Blog
Thoughts from Pastor Randy Maxwell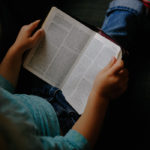 27 Aug
In Jesus' famous "sermon on the mount," the Master said, "Do not judge, or you too will be judged. For in the same way you judge others, you will be...